Introducing our newest family member... Cleatus Bartholomew Jenkins, III. Cleatus is a purebred, tri-color, Basset Hound. We lost Moses a couple years ago, who was Todd's best bud. It took him a while to get over that. Meanwhile, Kaiden and I adopted Gilly
. Gilly loves Todd. Todd pets her and plays with her and hangs with her... but she is not loyal to Todd like she is to Kaiden and I. It is funny... it's like she KNOWS it was Kaiden and I that picked her out in the shelter. If Todd goes to bed and says "Come on Gilly!" she will look over at me, see that I am not moving and will stay put. She will not head up, until I do.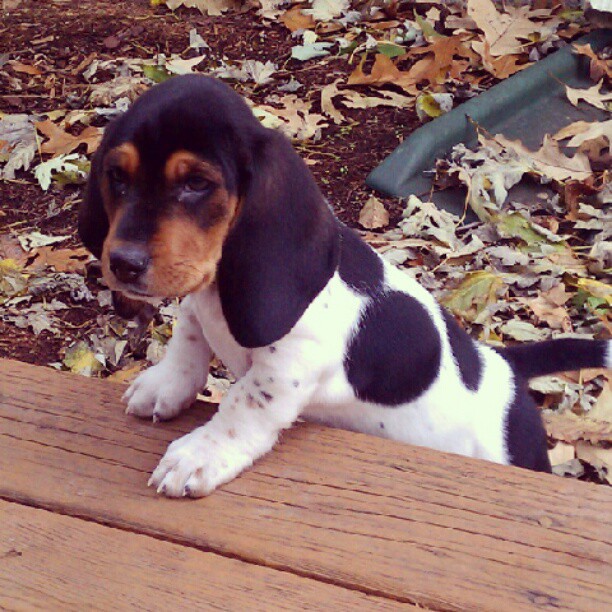 Well, Todd was finally ready to find a new best bud and he chose Cleatus. We had been looking at dogs out there on Craigslist, in the paper, online, etc. and he found a Basset Hound, that we ended up not getting, as someone beat us to it. But it stuck, and he wanted a Basset, so we found a breeder, took a drive to NC and picked out Cleatus. He was born on September the 8th and was 6 weeks old when we picked him up. The name suits him and he is definitely a perfect example of the breed - a stubborn, goofy bastard of a dog. We love him.